David Beckham rose to fame as a football player, though he is now recognized for much more than that. He became renowned as one of Britain's greatest football stars thanks to his potent right foot, deft passing, and trademark curled free kicks. He played for England in 115 games over the course of his career and won 19 major trophies with his clubs during his 20 years in the league. Beckham was recognized as one of the world's 100 greatest living players by Pelé in 2004.
Who Is David Beckham?
David Beckham OBE is a former right winger for the English national football team. While playing for Manchester United and Real Madrid, he earned a reputation as one of the sport's all-time great midfielders. His bending, crossing, and passing free kicks were legendary. He currently holds the positions of president and co-owner of two professional soccer teams: MLS's Inter Miami CF and League 2's Salford City.
About Early Life
On May 2, 1975, in the neighborhood of Leytonstone in London, England, David Beckham entered the world. Taking after his sports-loving parents, he showed early signs of a bright future for himself in the sport.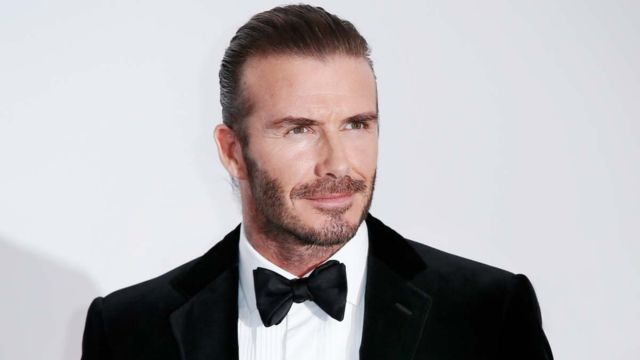 When he was 10, he joined the local club Ridgeway Rovers and played there until he was scouted by Tottenham in 1987. He spent the next two years training with Tottenham. When Manchester United came calling in 1991, he signed a youth contract at age 16 and led the club's under-18 squad to an FA Youth Cup title.
David's Professional Club Career in the World
In 1994, at the age of 19, Beckham made his professional debut for Manchester United in a league match against Port Vale. He spent the rest of the season on loan at Preston North End, where he scored twice on five appearances, including once on a spectacular corner kick. After Beckham's return to Manchester United, he was promoted to the first team without much trouble. The 1995–96 season was his best, as he led his team to FA Cup and Premier League glory.
David's First Day of the League
That next season, on the first day of the League, Beckham scored an unbelievable goal from the half-line against Wimbledon, which made him a household name and set him on a path to unparalleled greatness. United repeated as champions that year and Beckham won the PFA Player of the Year award.
You May Like
While playing for his team in the 1998–1999 season, Beckham was instrumental in the club's three major victories (Premier League, Champions League, and FA Cup). United repeated as League champions in the subsequent two seasons, making them only the fourth club in history to do so. Beckham was just as successful on the international stage as he was at United. After a disappointing showing at the 1998 World Cup, Beckham became a national hero in 2001 when he scored the game-winning goal in overtime against Greece to help England qualify for the World Cup. Beckham was the runner-up for the 2001 FIFA World Player of the Year award and the BBC Sports Personality of the Year.
How Did David Started His International Career?
Beckham, then 21 years old, made his England national team debut in a World Cup qualifier against Moldova in 1996. After that, he played in the rest of the team's World Cup qualifiers and even competed for them in 1998.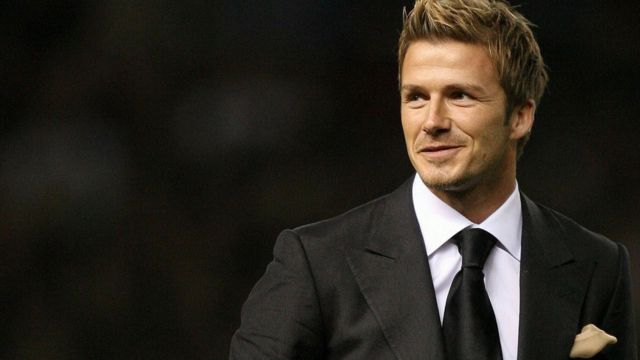 At the 2002 FIFA World Cup in Japan and South Korea, Beckham captained England and scored the game-winning penalty in a 1-0 victory over Argentina in the round of 16. In the quarterfinals, England was eliminated by Brazil, who went on to win the tournament. Through the years that followed, Beckham kept playing for England, and in 2006, he was promoted to captain. He was a participant in the 2006 World Cup held in Germany but had to leave the tournament early after breaking a metatarsal. A player who earned 115 caps for England and scored 17 goals before announcing his retirement in 2009.
What are David Beckham's Major Accomplishments?
Beckham is the first English player to win league titles in four different countries, and that's just one of his many accomplishments. On the other hand, If you want to know about David's Current Update then write in the comment section at Scpsassam.
He won the PFA Young Player of the Year award in 1997.
He shot to prominence in North America in 2002 thanks to the success of the film Bend It Like Beckham.
He won the FA England Player of the Year award in 2003.
For his contributions to English football, he was awarded an Officer of the Order of the British Empire (OBE) in the 2003 Queen's Birthday Honours List.
He is the father of Brooklyn Beckham, Romeo Beckham, Cruz Beckham, and Harper Beckham, and is married to Victoria Beckham of the Spice Girls.
Beckham is the only player in history to win league titles in four countries (England, Spain, the United States, and France).
Has the record for the most money ever spent on a player by a Major League Soccer club, with LA Galaxy reportedly paying $32.5 million to acquire him from Real Madrid in 2007.
The first English player to score at three separate FIFA World Cups (1998, 2002, and 2006).
Conclusion
David Beckham was one of the first athletes to gain widespread fame and popularity off the field. Throughout his career, he undoubtedly left an indelible impression, and his name will live on as a soccer legend. On the other hand, If you want to know about David's Current Update then write in the comment section at Scpsassam.